Research Centers from U.Mayor open their doors to undergraduates to show how they work
17-08-2018
Difussion Day is organized by Biotechnology School, its objective is to bring the science closer to students and to show the laboratories and current projects. 
The activity was set in two parts, a presentation by each Investigator at the main auditorium in Campus Huechuraba, and then a guided visit to the laboratories.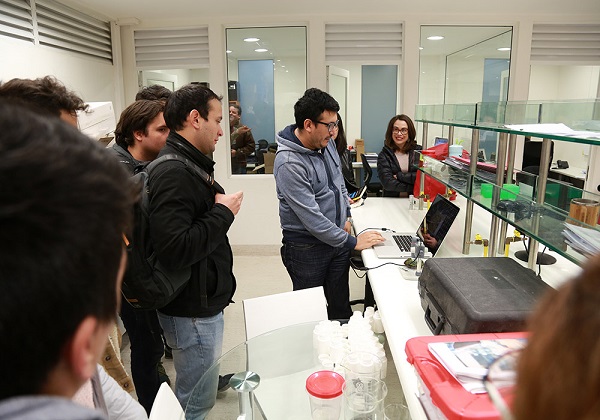 Felipe Court, Ph.D, Director from CIB stated: "our presentation contributed to invite Biotechology students in a way they could know what are the research lines from our 11 Investigators, who study different aspects of neuroscience; and also to let them know the significance of researching from undergraduate."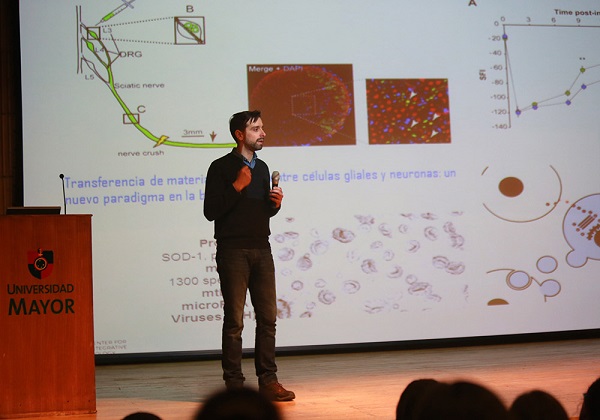 María Agustina Roccatagliata says: "Everything was so interesting. I like the fact that we could know the centers in a deeper way. Neuroscience has been always an interest of mine, and helped me to define mi preferences and future decision of making my thesis in CIB's laboratories."

Finally, Pablo Ríos said: "Even I'm currently studying in the campus, I didn't know these laboratories. After this experience, I want to research, but if we don't know how is the life of a scientist, we won't get so far.

Check the full article here: Diario Mayor