Through lectures about the challenges of future, U.Mayor took part in "Protagonistas 2030"
31/08/2018
Also there was proposed a group of ideas to help to be prepared to a society more aged, like the investigation of this topic in an interdisciplinary way, joining public policies and personalized medicine; boost the early literacy for a healthy retirement, break the standard of the life course for a better functioning of elder stage; encourage the social and biological protection to break the chains that cause stress.
In this activity, organized by El Mercurio journal, Patricio Manque, Ph.D and Esteban Calvo, PhD. talked about the revolution of human genome and the aging phenomenon in our country.

Dr. Manque offered a lecture about the human revolution of genome, in which eplained that due to a lot of diseases have a genetic component, the DNA sequencing has opened big posibilities for the design of therapies of certain ailments.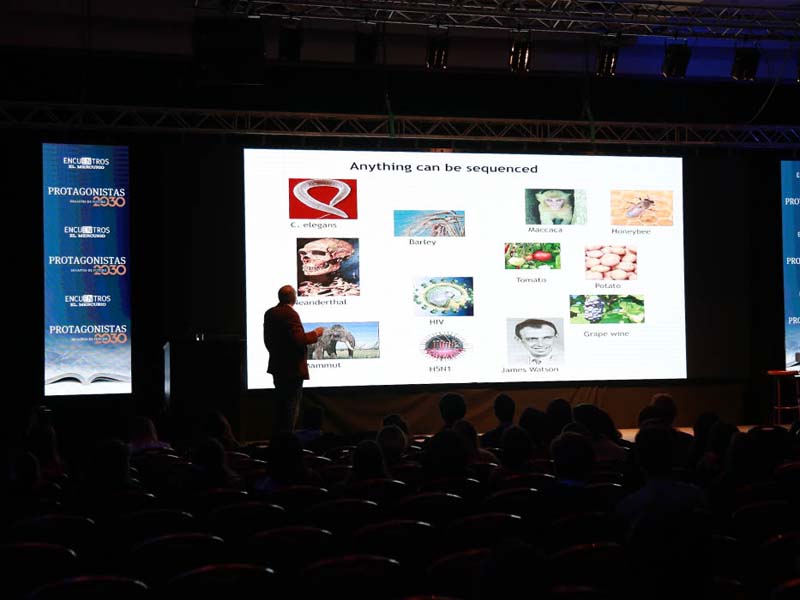 You can check the full article here: Diario Mayor