Vice Chancellor explained the unknown role of bacteria in Alzheimer or food alergies.
03-09-2018
Patricio Manque, Ph.D in Microbiology & Inmunology from U. Federal do Sao Paulo (Brasil), offered a lecture in which highlighted the study in microbes as a "revolutionary tool" for medecine.
¿What does have in common Alzheimer and Periodontitis? ¿Cesarean and food alergies in kids? ¿Depresion and diet?. For Dr. Manque, Researching Vice Chancellor from U. Mayor, there's a created relationship. He stated so in the lecture "The super organism: How our microbes impact our health", offered this tuesday at GAM.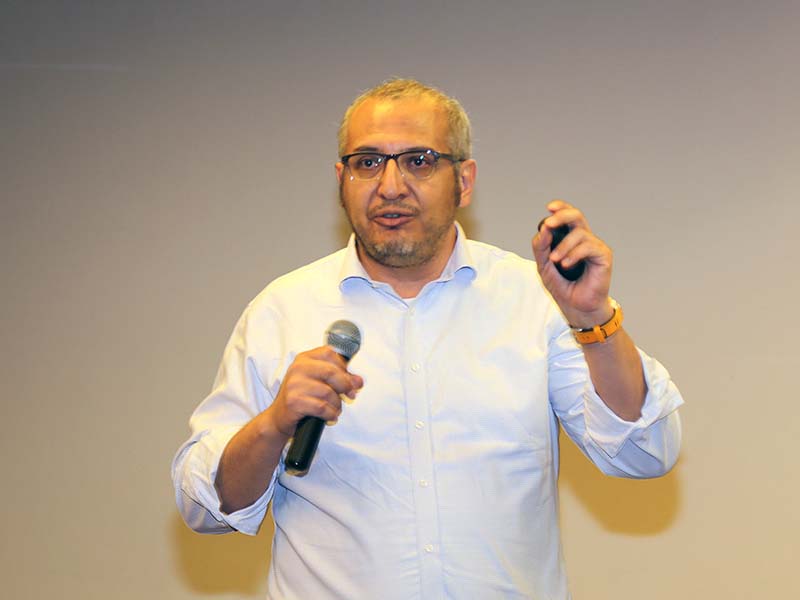 For the full review please visit: Diario Mayor